Dental Bridges in Port Moody
Dental bridges provide an excellent option for patients with missing or decaying teeth. Bridges allow us to fill in a space created by a missing tooth with a permanent replacement tooth. Suter Brook Dental Group offers complete dental bridge services to our patients in our local dental clinic.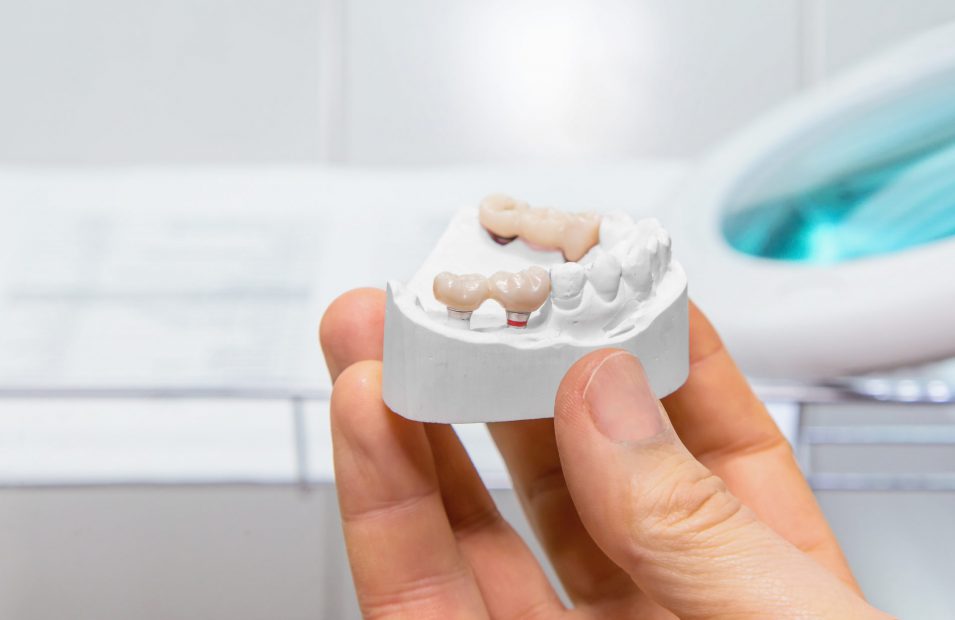 A dental bridge is a false tooth that is secured in place on either side of the space by the natural teeth or by dental crowns (these are also known as abutment teeth). They provide a flexible treatment option when only one or a few of the teeth are missing or need to be removed due to damage or decay. Our dentists can construct bridges in several ways to fit your specific needs and to fully restore the look and function of your natural teeth.
Most dental bridges are constructed from porcelain, which can be matched to the nearby teeth and crowns. There are also several types of dental bridges, including traditional bridges, and implant-supported bridges.  Bridges can be made from several types of materials, including metal or porcelain.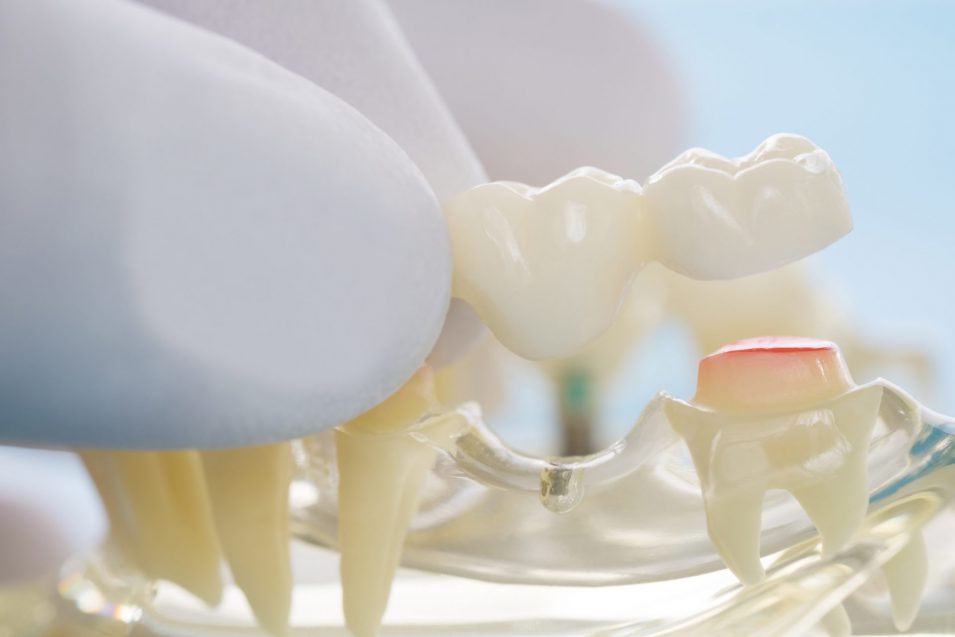 Why Choose Dental Bridges?
Spaces in the teeth can cause disruptions to normal activities, such as speaking and chewing. These spaces may also put you at risk of developing other oral health issues, such as misalignment of the teeth. Bridges can prevent these issues from developing by customizing a replacement tooth and securing it to the adjacent teeth. 
Some patients prefer dental bridges to more invasive options for missing teeth, such as dental implants, or less permanent dental devices, such as partial dentures. 
Many patients are good candidates for dental bridges. Our experienced dental team will assess your teeth and gums to determine if dental bridges are a good solution for your missing tooth or teeth.
Request an Appointment Today
The Suder Brook Dental Group team of dentists looks forward to helping you improve the look and feel of your smile. If you're interested in dental bridges or other cosmetic or restorative procedures, reach out to book your appointment today.
When was your last visit?
Take Care Of Your Oral Health & Book Your Dental Hygiene Appointment Today.