Dental Crowns in Port Moody
A dental crown is an artificial tooth-shaped cap that is fitted over an existing tooth. Dental crowns can be used for both cosmetic and restorative purposes. Suter Brook Dental Group has provided strong, beautiful crowns for many of our patients.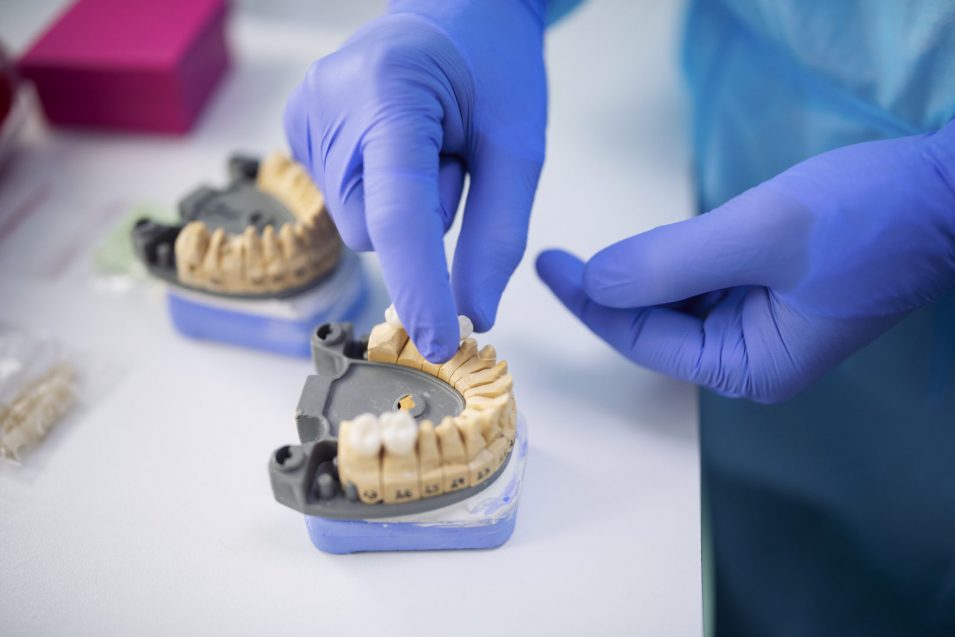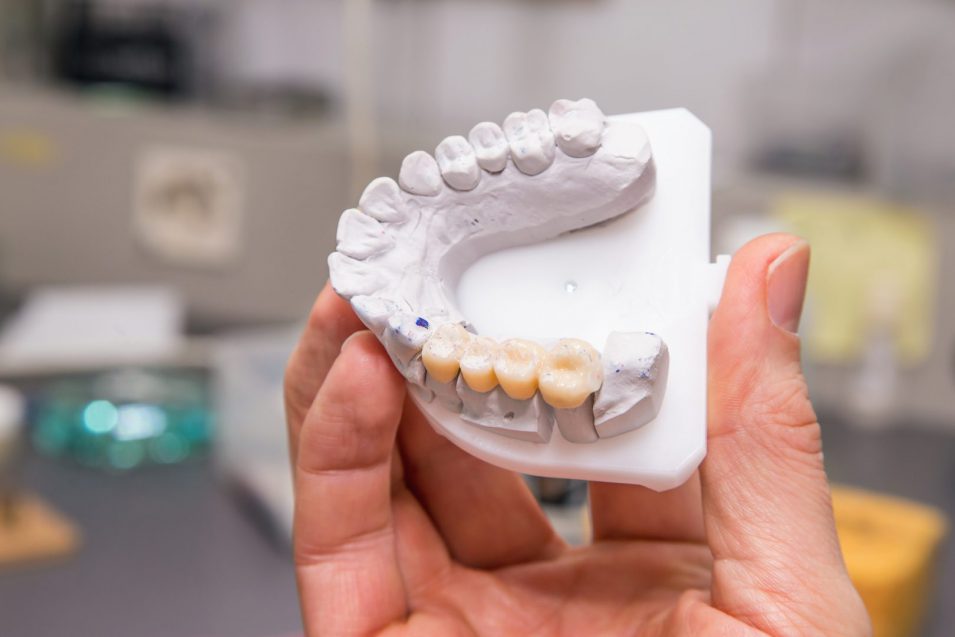 When Crowns Are The Best Alternative
Dental crowns are used by dentists for many reasons. Most often they are placed to give strength to teeth weakened by large fillings or previously root canaled. Due to their vulnerable state these teeth are more susceptible to breaking or cracking and placing a crown on them gives them back strength.
Crowns may also be temporary or permanent, depending on how long they are needed to protect the teeth. Permanent crowns are often created in a dental lab and made of a highly durable material. They are cemented to the tooth and very durable, restoring the look, feel, and function of the teeth. Temporary crowns are designed in a dental office and can be used to protect the tooth in preparation for another treatment, including while permanent crowns are being created. 
Crowns require two dental visits to our Suter Brook Village dental office. Creating dental crowns begins with detailed x-rays, preparation of the tooth as well as a scan of the teeth to send to the dental lab. Once we have a plan for fitting the crowns, we will help you choose the material, including porcelain crowns, metal crowns, porcelain fused to metal crowns, ceramic crowns, and zirconia crowns.
There are several important considerations when selecting a material and the dentists at Suter Brook Dental will help you choose what is best for you. Your dedicated dental team at Suter Brook Dental Group can recommend which materials will work best for you based on durability, function, aesthetics, and cost.  
Learn if Dental Crowns Are Right for You
Dental crowns are an excellent restorative option that mimics the look and feel of the natural teeth. If you would like to learn more about the various types of crowns and compare crowns with similar treatment options, including bridges and dental implants, reach out to book an appointment with your dental team at Suter Brook Dental Group today.
When was your last visit?
Take Care Of Your Oral Health & Book Your Dental Hygiene Appointment Today.