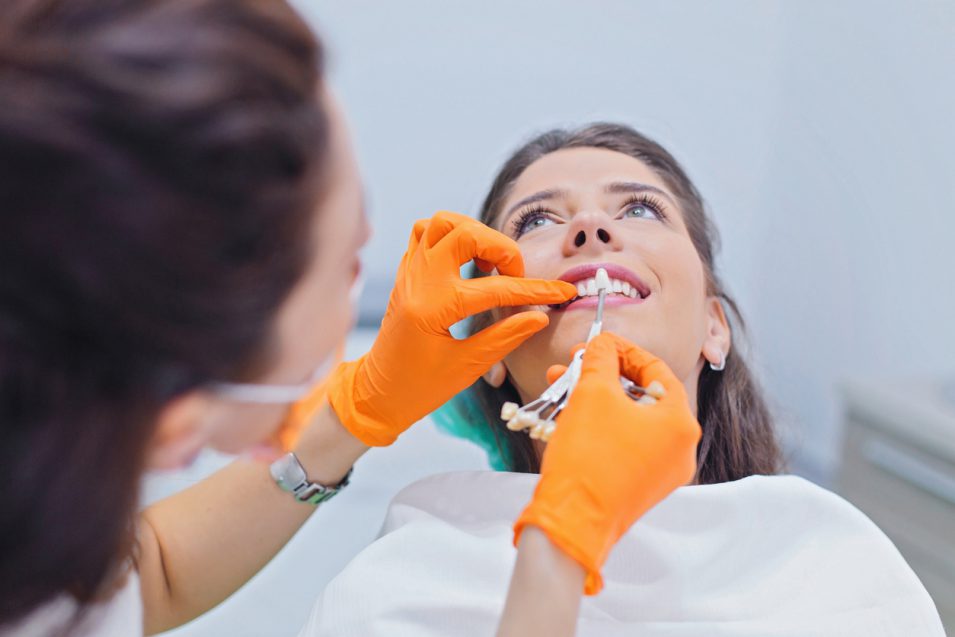 Dental Veneers in Port Moody
If you have ever dreamed of perfectly symmetrical and sparkling white teeth, your dental care team at Suter Brook Dental Group may recommend dental veneers as an effective treatment option. Veneers can accomplish several cosmetic goals at once, providing evenly spaced teeth in equal lengths, with a white finish that provides a natural look.
Dental veneers are extremely thin, custom-fitted cosmetic restorations that fit directly over the existing teeth. They're often used to correct flaws or abnormalities on the outward-facing sides of the front teeth and premolars. 
Veneers are generally used to correct cosmetic dental issues such as spaces, unevenly sized teeth, crooked teeth, cracked or chipped teeth, or teeth with significant staining or discolouration that doesn't respond to teeth whitening. Most people are good candidates for veneers. However, patients with certain types of oral health concerns, such as gum disease, may be advised to choose other treatment options.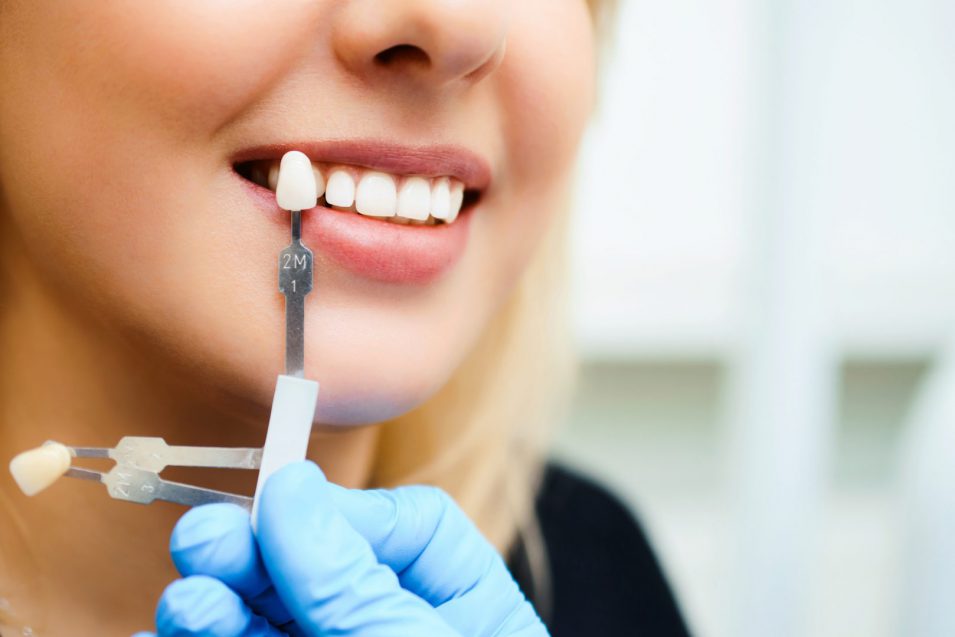 Creating and fitting veneers often requires two appointments. At the first appointment, you will choose the type of veneers you would like to have created, whether porcelain veneers or composite veneers. After this, your teeth will be imaged and moulds will be created.  
Once your initial appointment is complete, your permanent veneers will be constructed in a dental laboratory. At your second visit, your dental team will clean and fit the completed veneers to your teeth, bonding them permanently using dental cement.
The Suter Brook Dental Group team of dental professionals has decades of collective experience in applying veneers. If you think dental veneers may be right for you, reach out to our dental clinic located in Suter Brook Village. We look forward to providing you with local treatment options that have helped others in our community look and feel their best.
When was your last visit?
Take Care Of Your Oral Health & Book Your Dental Hygiene Appointment Today.