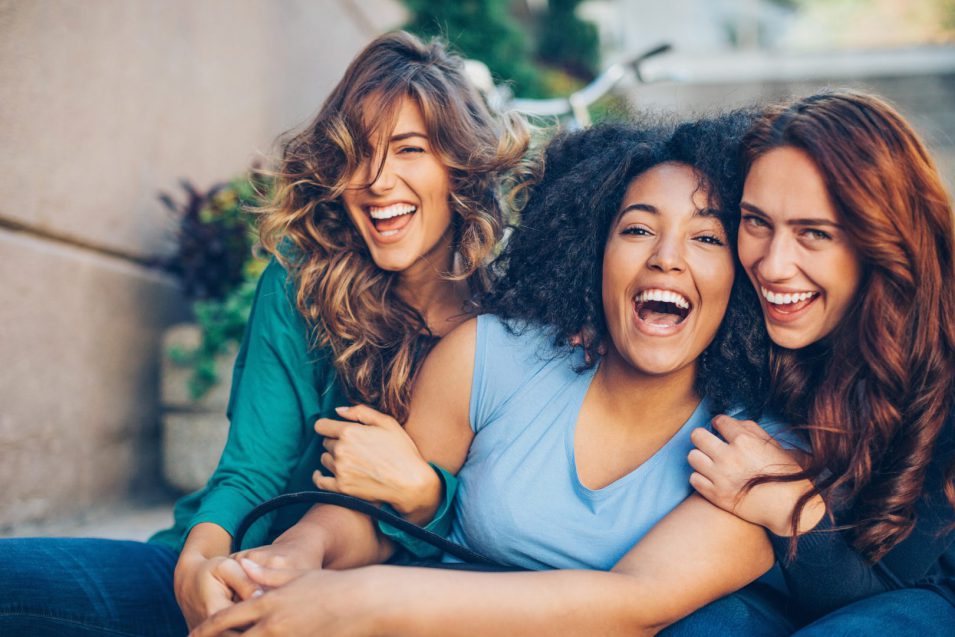 Teeth Whitening Services in Port Moody
We understand the importance of a healthy, confident smile. Suter Brook Dental Group offers in-office teeth whitening services and take-home teeth whitening products to help keep your smile bright!
How Teeth Whitening Works
Pearly white teeth are an ideal that many people dream about. Teeth whitening is a simple and minimally invasive way to achieve this. There are two types of teeth whitening products that can be used: Bleaching products and surface whiteners. 
Surface whiteners are often used for milder teeth whitening, such as stain removal. They're most often found in products such as whitening strips, toothpaste, and gum, and act as a mild abrasive to remove surface stains. Meanwhile, tooth bleaching products change the colour of your teeth using hydrogen peroxide or carbamide peroxide. These are more robust products that aim to go beyond simple stain removal.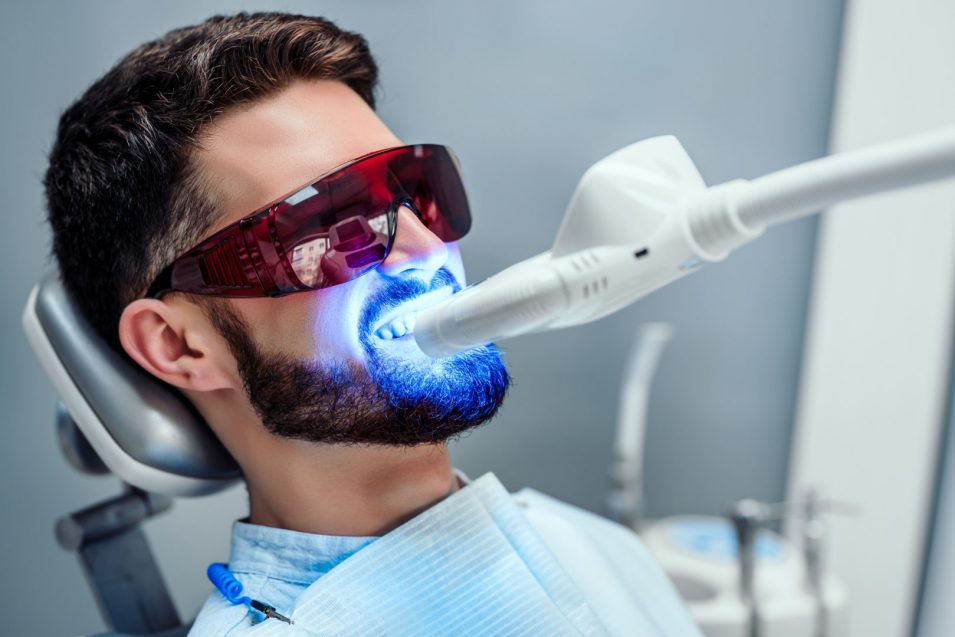 In-Office Teeth Whitening
Many patients choose to have their teeth whitened professionally in the Suter Brook Dental Group offices. You can sit back in our comfortable dental chairs while the whitening solution takes effect, which usually takes about 15 to 30 minutes. In-office teeth whitening is the most rapid and effective option for teeth whitening.  
At-Home Teeth Whitening Products
At Suter Brook Dental Clinic, we look forward to helping you improve the look of your smile with products that you can take home. Our at-home tooth whitening kits are cost-effective and can be easily applied and used.
Our take-home kits often deliver more noticeable and rapid results than over-the-counter whitening solutions you can find at the drugstore because they contain higher levels of peroxide. Ask your dental care team about the professional whitening products that can help you achieve a brighter smile.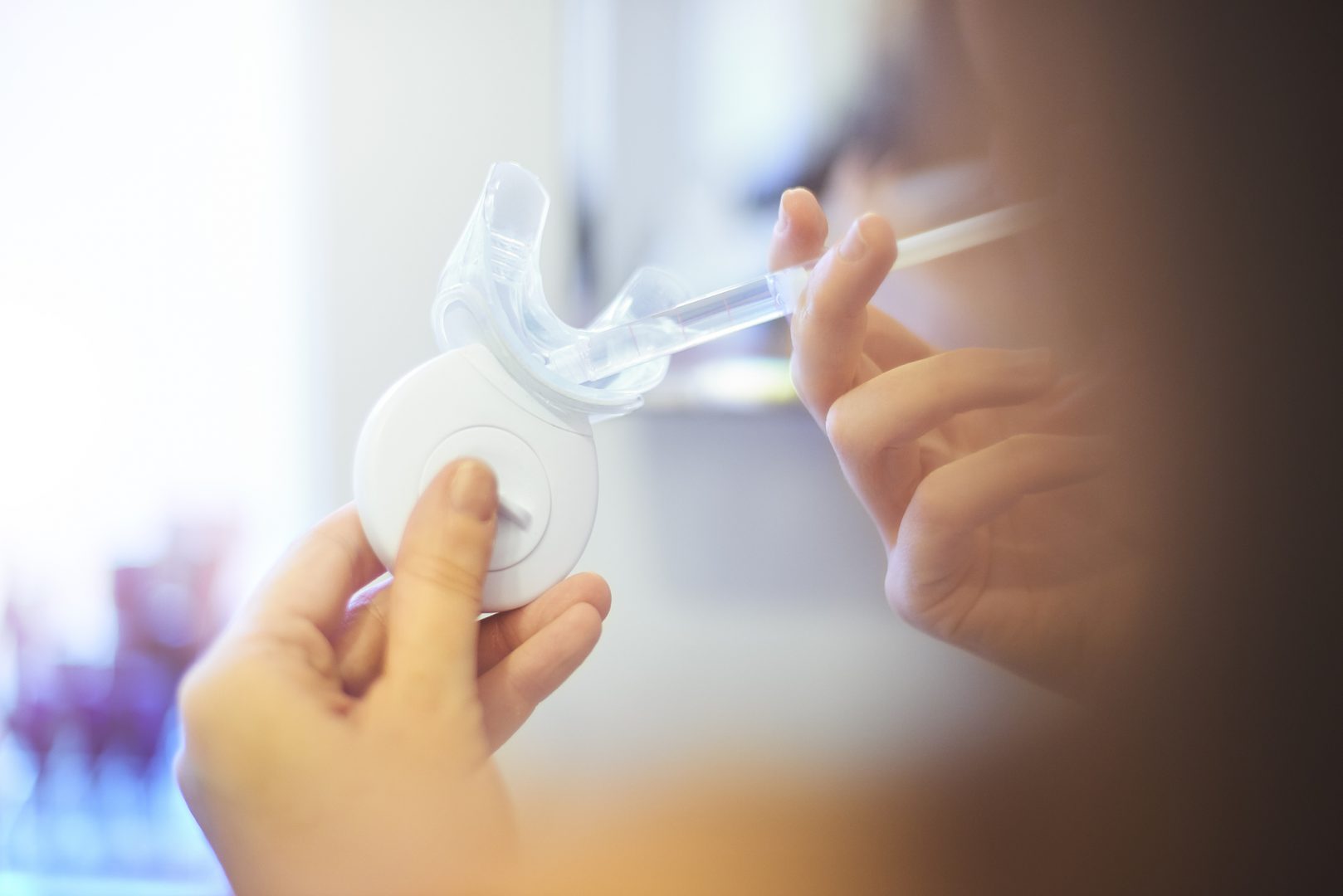 Understanding the Colour of Your Teeth
The colour of natural teeth can vary widely based on many factors. Additionally, time, wear, and staining can change the colour of the teeth over time.
The most effective way to prevent staining is by avoiding common substances that stain the teeth, including coffee, tea, red wine, and berries. If you can't avoid these, brush your teeth directly after consuming them whenever possible or rinse with water. Smoking and tobacco use can also stain the teeth, as well as certain types of medications, and trauma to the teeth. 
 It's important to note that teeth whitening products won't work the same for everyone. Some individuals may see more significant results in a shorter period of time. Consult with your Suter Brook Dental Group dental team to learn more about the results you can expect from your teeth whitening treatment. 
Ask Us About Our Teeth Whitening Options
If you are interested in achieving whiter teeth, we're here to help! Ask us about the whitening solutions we have available in Suter Brook Village. We'll be happy to share the whitening results we have achieved for other clients.
When was your last visit?
Take Care Of Your Oral Health & Book Your Dental Hygiene Appointment Today.